HitCall Softphone
Softphone is an extension making high quality and cheap GSM calls possible between countries
Works as an application installed on a PC.

Replaces the GSM modem when installed with the Hitcall platform.

Can act as a regular phone when not connected to platform.

No roamin fees, Softphone connects the call over the internet (VoIP) and redirects it into the local GSM network in the target country.

The calls appear as GSM calls for the receiver.

Cost of the call is the same as a GSM call inside the target country.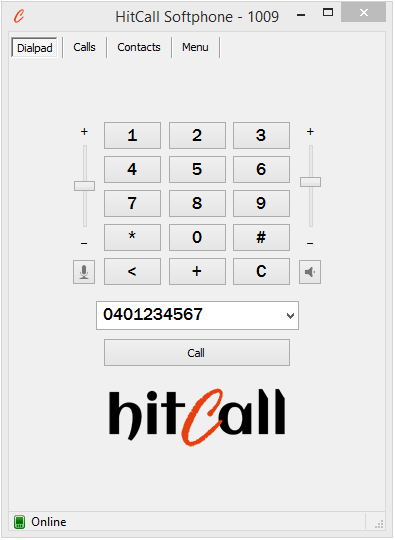 The pilot phase
Softphone is an extension making high quality and cheap GSM calls possible between countries.
Pilot phase is for testing the service. We are looking for new customers around the world.
Contact: sales@hitcall.fi
Requirements
Modern PC with Windows 7 or newer operating system.
HitCall call system (offline)
USB headset
Wired internet connection (recommendation 2/1M)